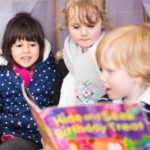 We know literacy is a significant life skill that is essential to participating fully as a member of society. We aim to develop the abilities of all children in our school to communicate their ideas effectively in both speech and writing.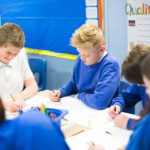 Our Approaches to Reading
Every member of our team aims to foster a love of reading within every child. We are passionate about this key skill and choose exciting stories to read to the children. When your child is learning to read there are two crucial things to learn: the sounds represented by written letters and how to blend the sounds together to make words. Synthetic Phonics is a way of teaching reading. Children are taught to read letters or groups of letters by saying the sound(s) they represent – so, they are taught that the letter l sounds like llllll when we say it. Children can then start to read words by blending (synthesising) the sounds together to make a word.
Shared: Children are given the opportunity to participate in shared, guided and independent reading on a frequent basis. Shared reading is used to enhance the main teaching section of Literacy lessons and is led by the class teacher.
Guided: Guided reading is led by the class teacher or a TA with small groups of children who have similar reading abilities. All children are given the opportunity to participate in guided reading and are provided with books and focused discussion appropriate to their level of reading.
Independent: Children are given the opportunity to read on an individual basis as frequently as possible.
Phonics: Synthetic Phonics are taught, using a range of hands on resources, on a daily basis in Foundation and Key Stage One and regularly in Year Three and Four for those children who still require it. Teachers use 'Letters and Sounds' to inform their phonics teaching. We also teach children to read sight vocabulary for those tricky words that cannot be decoded with phonic strategies. Children who need additional support within Year Five and Six also have targeted small group 'Letters and Sounds' teaching and receive support through the 'TRACKS' programme.
Resources: Children throughout school are able to select real books and ability matched books for their classroom. They can also access and can access the Rapid Reading digital scheme.
Children are regularly assessed and this allows them to move through the book bands at an appropriate pace for them.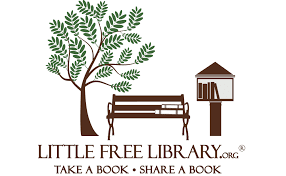 As a school we really value the love of Reading. With our local library being closed 3 days a week , we have built a Reading 'Shed' which allows children and adults the opportunity to swap books on a regular basis. The idea is simple, just leave a book and take a book. https://littlefreelibrary.org/
"Fantastic we have plenty of books to swap even a fair few to gift."
"We love this idea, we will drop some more in."
"We could fill a library with all the books we have will downsize our collection and bring them in."